Bocconi, Italian Style docet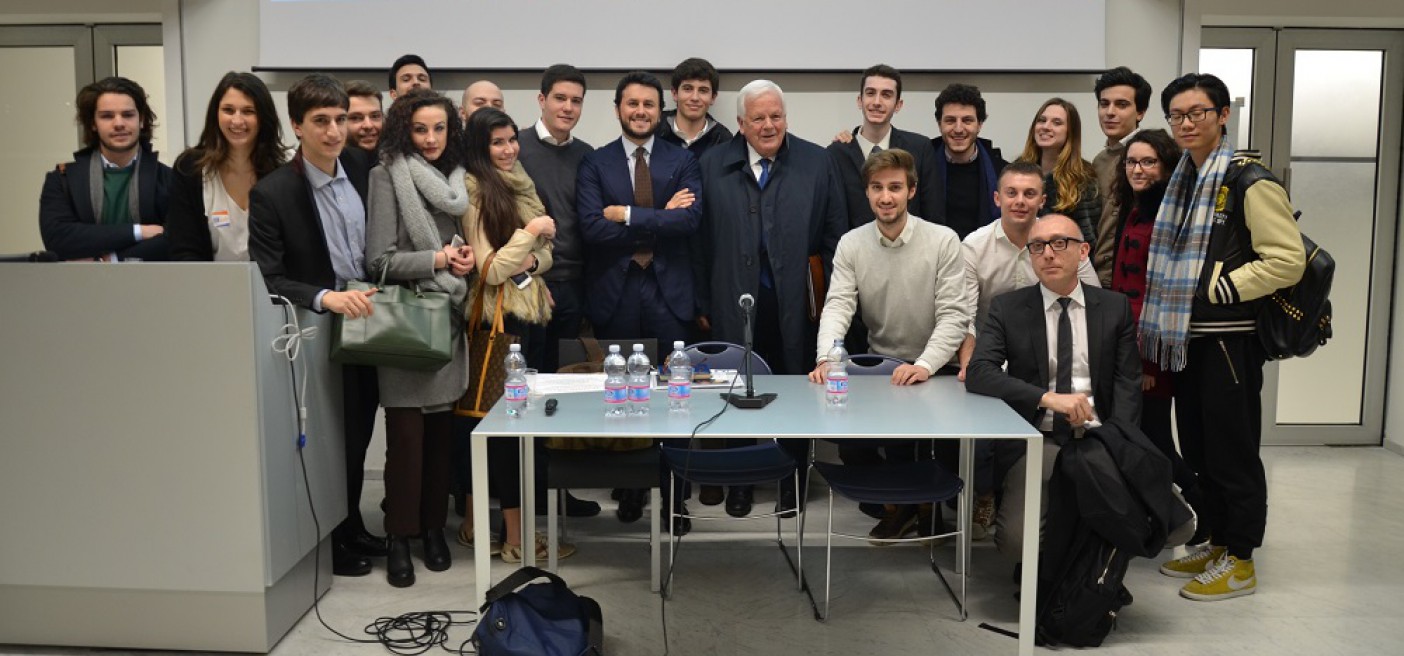 March 8, 2016: that's the day of two successful Italian entrepreneurs at the Bocconi University in Milan.

Luciano Cimmino, started working for his father as an agent and then set up his own business, launching three brands: Original Marines (the first Italian company with Italian designed products and manufacture abroad), Yamamay and Carpisa. Nowadays, he is the Chairman of Pianoforte Holding, a group that owns Yamamay, Carpisa, Jaked.

Fabio Attanasio represents the new generation. Former student at Bocconi University, he launched his blog "The Bespoke Dudes", which is focused on the Italian tailoring, during the college years. In March 2015 a new project comes to light: "The Bespoke Dudes Eyewear", a totally made-in-Italy collection of glasses and sunglasses.
In the conference, the interviewer was Salvo Testa, Fashion Management professor and expert of luxury strategies and retail market.
Two stories, two generations, two different experiences with a common idea: the skill at enhancing and spreading the Italian Style worldwide.
They pay huge attention to their country and highlight the local creativity.
Attanasio, representing the small artisans, believes that we have to preserve the Italian know-how. Thanks to his blog he is giving a great opportunity to many little brands that now are emerging and approaching the market.

Cimmino is on the same wavelength: "We will soon launch our school of Arts & Crafts, an Academy for those who want to learn craft jobs and to get inspired by creativity".

The topics of the conference also included the communication and distribution strategies picked by the companies not only to survive in the fashion industry but also to get a competitive advantage compared to competitors.

The key of their success? Starting a new project in a field where others do not expect a success and believing in their own dreams, doing whatever it takes to permit them to emerge.