Pianoforte Magazine: here we go!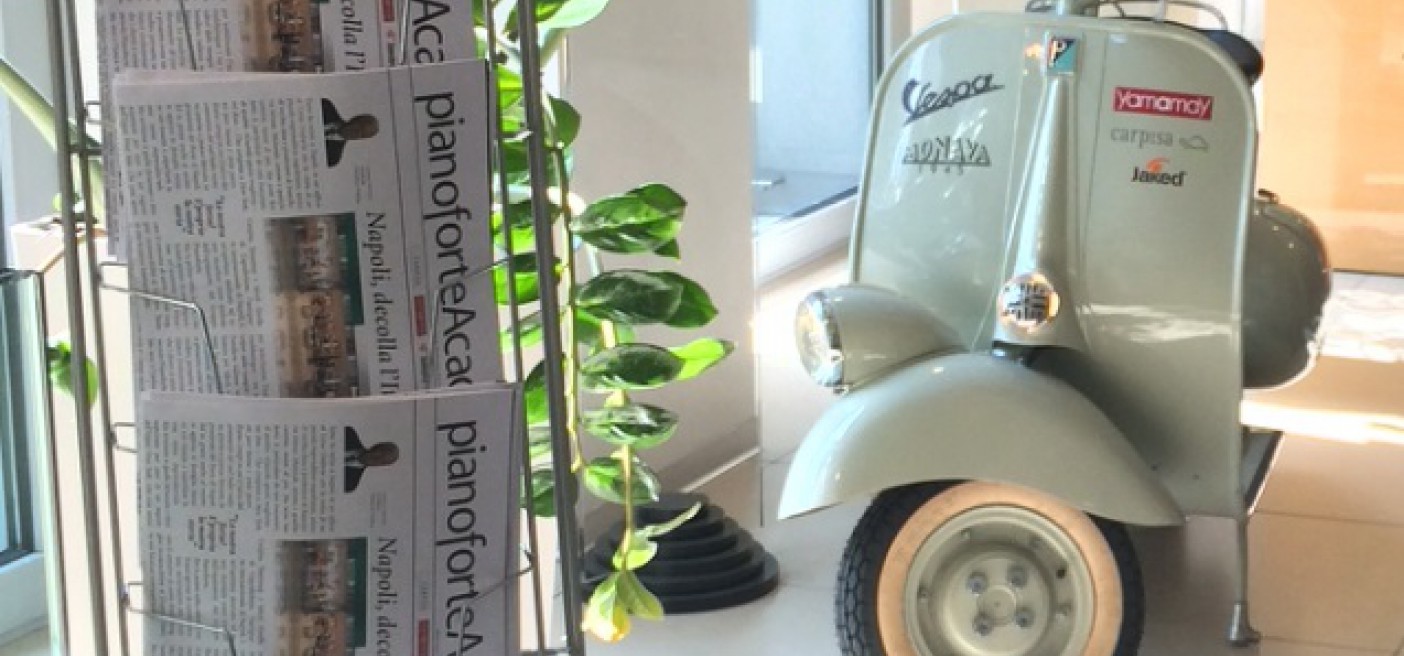 June 2016. With the occasion of the presentation of the new Yamamay and Carpisa F/W collections, the pianoforteAcademy.it MAGAZINE, which is the house organ of the Group, was launched and distributed in the headquarters in Nola and Gallarate on these last days.

The quarterly is the result of a close collaboration of all departments working for Carpisa, Yamamay and Jaked, involving especially the areas of Marketing & Communication, Digital, Graphic & Brand. A tool aimed at sharing information with the different offices as well as at describing the Group's activities to our Partners, involving employees actively in the Company's life. In a word, creating Company Culture and Spirit of Belonging.

A lightweight magazine that's available both offline, through a colour four-page A3 format, and online, ¬¬through a .pdf file that can be downloaded to share its content even outside the Company. The project joins these two modes – online and offline – in the pianoforteAcademy.it platform (which gives the name to the masthead) whose access is reserved to the employees of the Group, Headquarters and Retail. A way of sharing information and best practices, both in Italian and English, which will make this magazine an important tool to develop the international growth of the brands.

The cover story on the first issue of this magazine has been written by Luciano Cimmino, President of the Pianoforte Group. He tells, with a simple and narrative style, the story of his entrepreneurial success which, from Piazza Mercato in Naples, brought him – together with the Carlino Family and the Members who trusted in him – to the creation of Brands of international renown. Everything without losing the distinctive nature of a Family Business.