The Italian Lifestyle takes off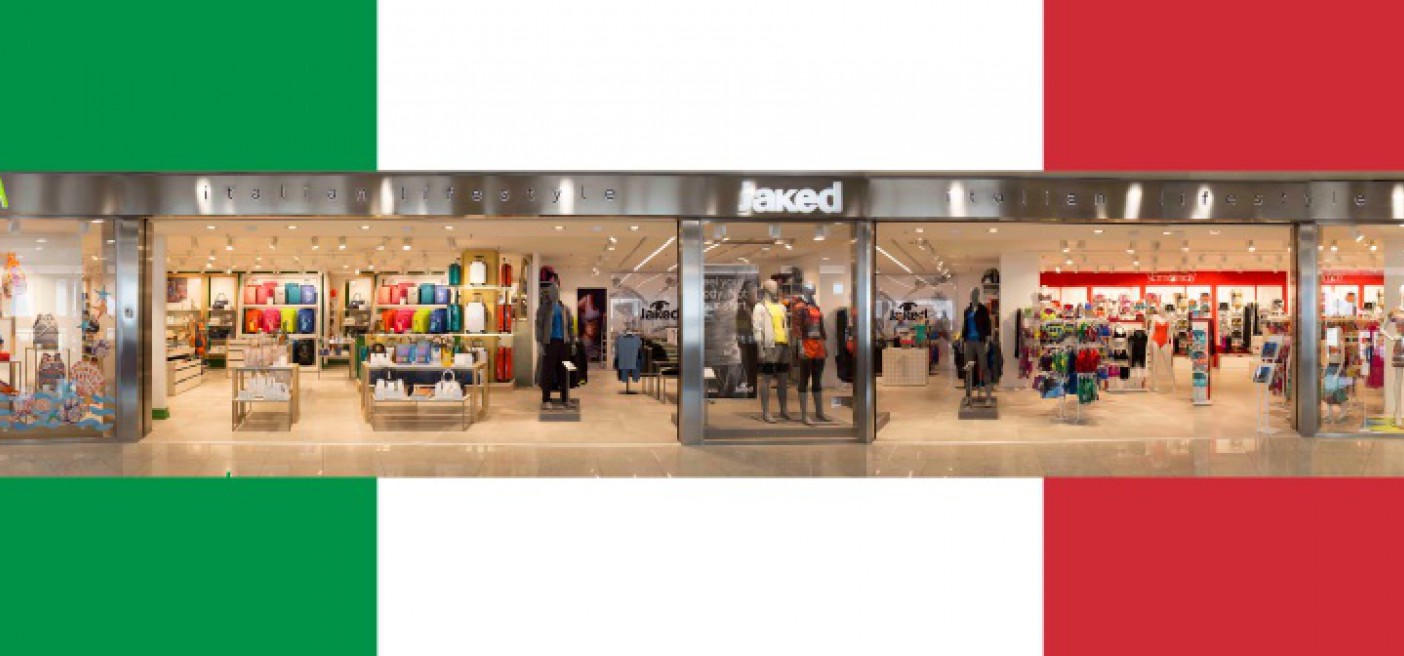 Carpisa, Yamamay and Jaked. The opening at Capodichino, the international airport in Naples, will be in our minds forever as symbol of growth of the Pianoforte Group.
For the first time, in fact, the three brands open contemporaneously: a huge opportunity to stress the concept of unity, making the Group more recognizable. Everything in an international location.

The environment of 250 s/m is an open space that is the common denominator for the three brands, which are identified by the advertising claim "Italian Lifestyle". That highlights the Italian spirit of the three brands thanks to the colours of the shop signs that are reminiscent of the Italian flag: green for Carpisa, white for Jaked and red for Yamamay. The chance to shop freely inside the store like in a department store, a revolutionary shopping experience that makes customers the real stars of the Pianoforte world.

But that's not all: Jaked, with the new layouts of its stores, was inspired by a new idea of "active" that's totally renewed. The environment is in a simply sporty style with contrast colours. A change in look to enhance even more the image of the store, expressing a new high-level concept of brand awareness.