Eurojersey: fashion & innovation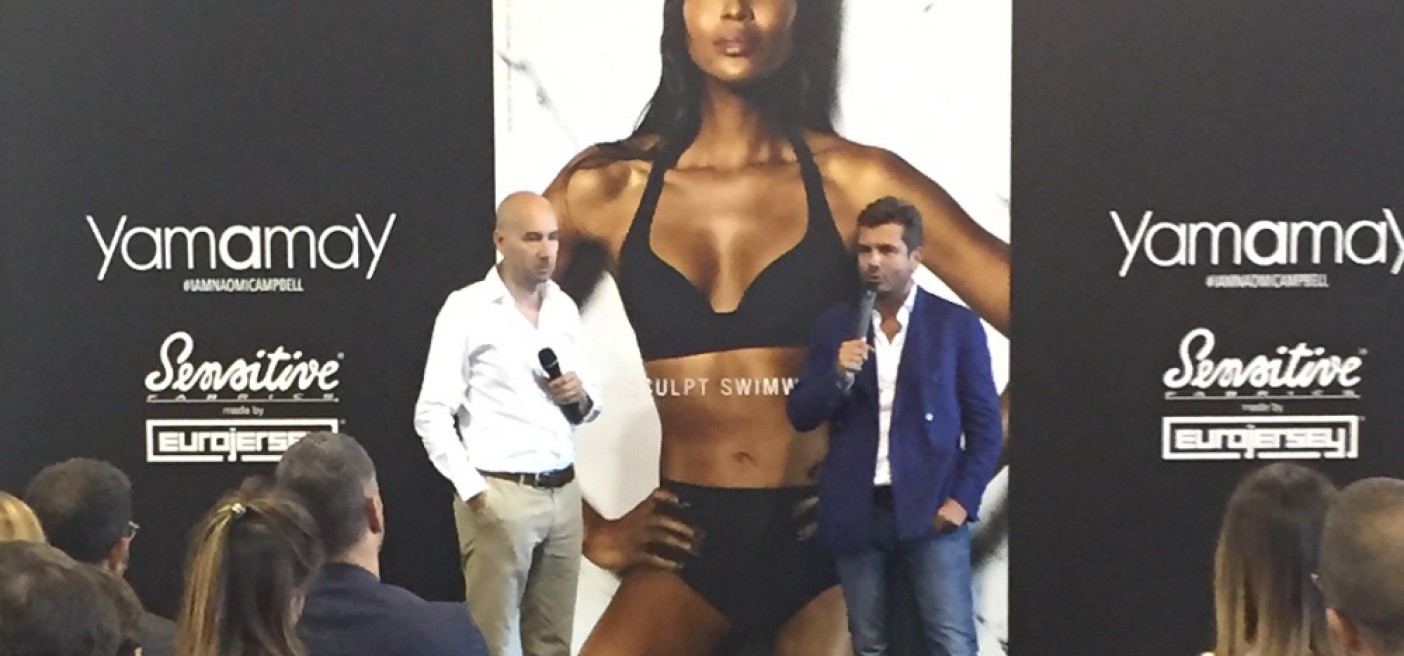 What happens when a company, leader in highly technological fabrics, meets Yamamay?

On Monday, June 27, on the occasion of the international Sales Meeting, about a hundred people were involved in the event organized at the Eurojersey production headquartes in Caronno Pertusella (Italy).

Why? In order to experience first hand and to have a close look at the fabrics that are the key elements of the Yamamay capsule collections.

Highly innovative fashionable garments which provide a control and shaping effect, never giving up comfort and style: such a perfect fusion! Yamamay, born in Italy, is aimed at establishing itself on the international market as Italian lifestyle. The Eurojersey supply chain is, instead, 100% Made in Europe, keeping just in Italy the most advanced and technological development activity.

First things first: its story starts in 1960, it immediately stands out thanks to the quality of its products. But it's the year 1989 that represents the real revolution, with the launch of the project Sensitive Fabrics: a system of warp knit fabrics that's unique in its kind, whose development allowed to establish itself in the clothing, sportswear, swimwear and underwear fields.

Main feature of these fabrics is the workmanship that's the result of an innovative and qualified research, with technical properties that are superior to other warp knit fabrics. Here's a list of its key elements: extra comfort, odor control, quick-drying, chlorine-resistance, sun-block, extra-fine, wrinkle-free.

In the Yamamay world, all of these qualities have been beautifully combined for the production of successful garments such as the Sculpt range and the Sculpt Swimwear Collection, whose wonderful spokesperson is Naomi Campbell. But there's something new in the fall/winter Basic collection: Space Bra is the brand-new smart product, which will be available in the Yamamay stores starting from the end of August.