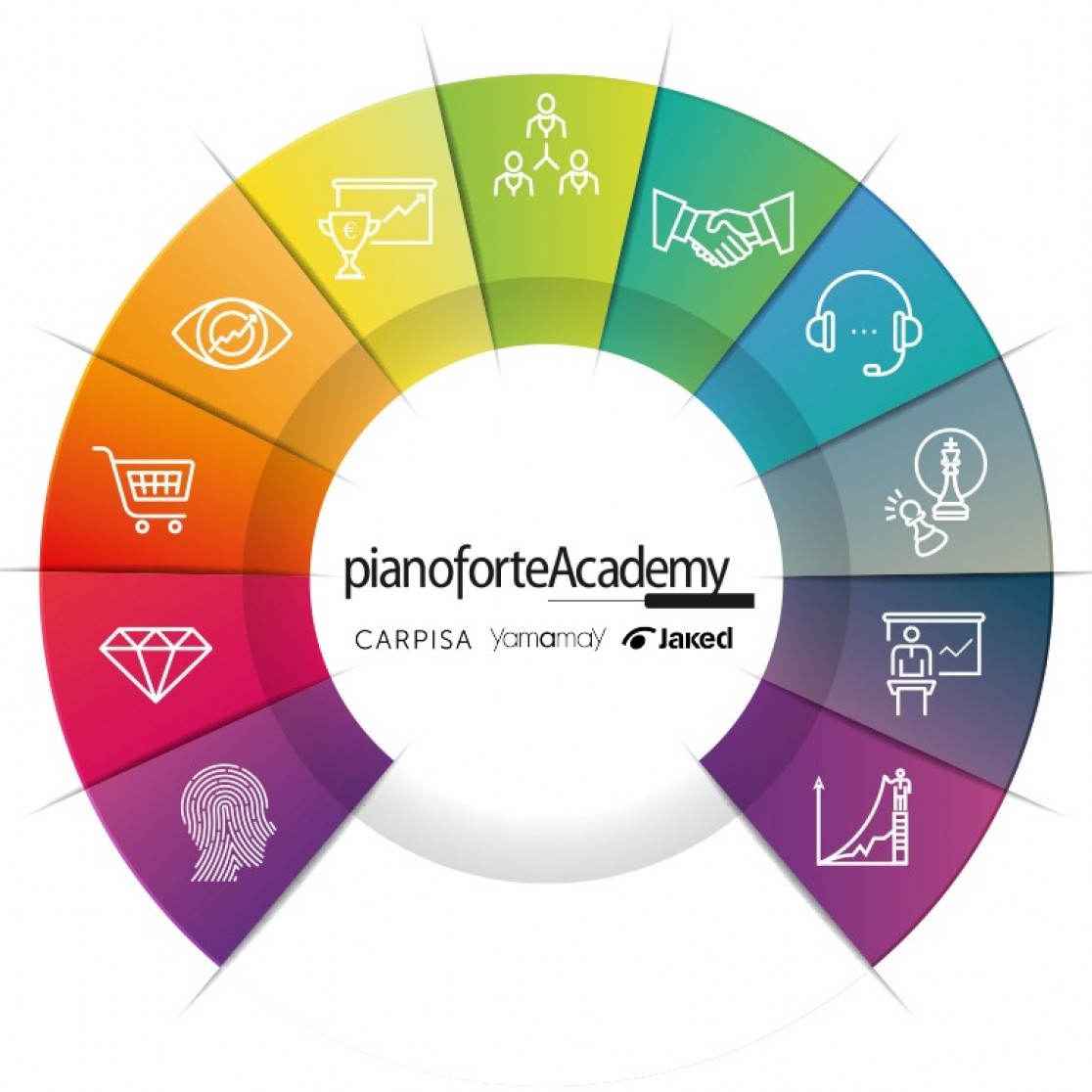 Pianoforte Academy has the target to spread, to develop and to innovate the training culture and the personal Growth in order to have continuity, that is lifelong learning: a strategic aspect of a constant acquisition about qualified expertise, essential both in professional field and personal sphere.
The mission is, so, to involve the high number of people in activities aspires to the diffusion of this model for a continuous update and growth.
The main activities are the training courses in classroom, coaching experiences, team building and the training on the job in store.
The training proposal is structured in11 modules, addressed to the growth for the following roles:
STOCK ASSISTANT SALES ASSISTANT
SENIOR SALES ASSISTANT PRODUCT ADVISOR
VISUAL IN STORE ASSISTANT STORE MANAGER
STORE MANAGER SENIOR STORE MANAGERT
TUTOR SCHOOL SHOP DISTRICT MANAGER
RETAIL COACH RETAIL MANAGER
In the section Courses there are all the modules organized by the Academy, every resource can register directly (based on the role) following the procedure.
The modules list is divided in Compulsory courses (O red) and Preparatory courses (P green) as explained in the following table.
In the first line you can read the modules'names.
In the first column the roles'identification.
Divided per Brand there is the duration for every module and the credits equivalent to the roles.
The credits will be assigned based on following evaluations:
Test IN (expertise level)
Test OUT (learning level)
Classroom feedback sheet
Based on the matured credits and with manager evaluation will be possible to create an internal retail growth path.
For every courses'attendance will be consigned the certificates, in addition we give Excellence certificate based on credit marks reached.